More than simply connecting architects, contractors and designers with the materials and services they need for successful projects, DMG saves its clients time and money by vetting manufacturers, craftsmen and vendors to guarantee superior materials and exceptional services. In addition, DMG provides personal oversight and coordination on each and every project to ensure a streamlined, timely result.
DMG Architectural Specialists has served discriminating clients with projects of varied size and complexity across the United States. With over 30 years of direct high-end industry experience, DMG has established strategic long-term relationships with manufacturing partners who consistently deliver superior quality materials and service along with artisans of the finest craftsmanship. Providing exceptional value is essential in our industry as well as building trusting client-focused relationships. DMG fosters relationships of integrity, honesty and accountability that adhere to its moral and ethical values. That is a requirement, not a desire for every DMG fabrication partner.
Attentive Project Management
Every DMG project is unique and receives direct, hands-on project management and coordination with individual care and exacting attention to detail. Each project is shepherded through the bidding process by DMG to guarantee the quick turn-around of quotes. Once a contract is signed, DMG assures that production schedules are monitored, questions are answered and correspondence is transparent and timely from start to finish. Accountability is paramount to ensuring that clients have the best possible experience when working with DMG. 
Danny cut his teeth manufacturing and selling architectural wood columns for the world's largest manufacturer, Hartmann-Sanders, bringing in many significant projects. The company provided product for distinguished projects including the Georgia Governor's Mansion, the Vanderbilt Estates, The White House and the Grand Ole Opry. Later, Danny went on to become a Vice President at Dixie-Pacific Manufacturing improving efficiencies in column production and leading its sales team.
The idea for DMG came to Danny in 2008. Working with some of the nation's most talented and acclaimed architects, contractors and designers, Danny found they were often in need of specialty vendors for their complex high-end projects. Danny leveraged his diverse network of manufacturers and artisans to provide his clients with thoroughly vetted, seasoned and stellar product and service options. 
Danny is a founding board member and current Vice President of the Chicago-Midwest chapter of the Institute of Classical Architecture and Art (ICAA). He additionally is the co-chair of the Mississippi committee of the Southeast ICAA chapter and and served as a committee member of the National ICAA Finance Committee in New York City for several years.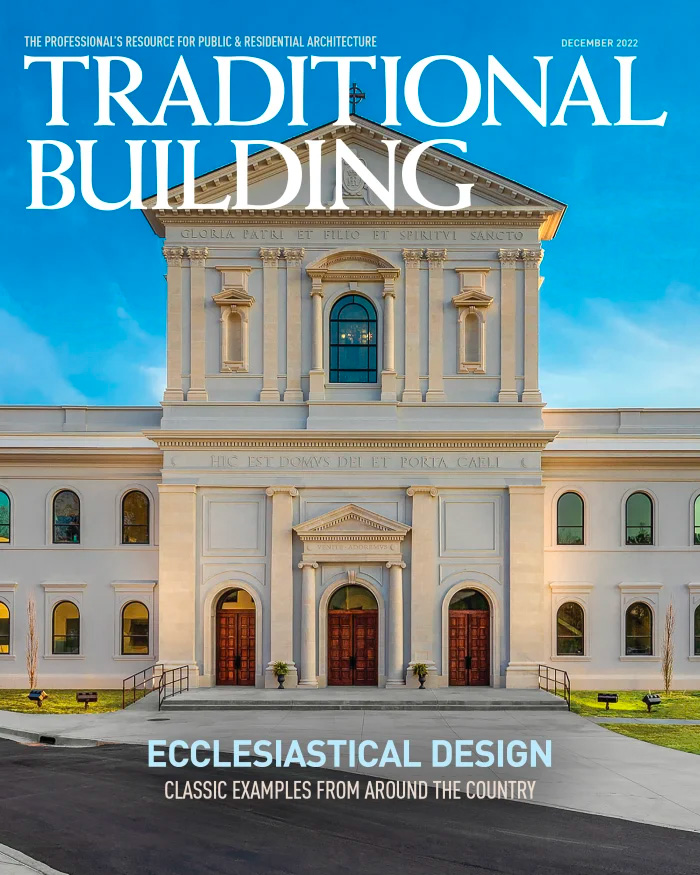 Traditional Building | December 2022
ON THE COVER: Mary of Our Queen Catholic Church by Harrison Design; Consult by DMG Architectural Specialists. Photo by Silk Bandana Studios.